we're excited to unveil our next #bartacosecret — the spiced lamb kofta taco! we're transporting you to the Mediterranean with just one bite of this bold + flavorful taco.
enjoy the flavors of spiced lamb kofta topped with a cooling herb yogurt crema + herbaceous tabbouleh and garnished with cilantro—available from 3/15/22 through 5/4/22.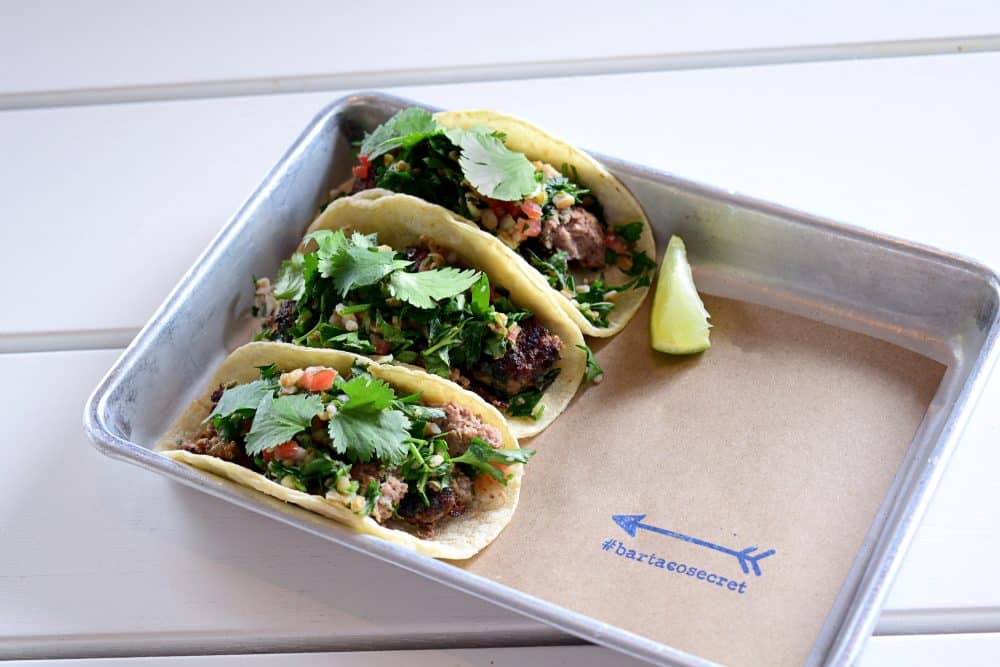 join us for dine-in at bartaco to try the new #bartacosecret taco with your favorite tacos + not tacos. need a refreshing bev to go with your meal? don't forget we're launching a fresh + unique margarita-inspired cocktail each week through the end of March for #bartacoMargaritaMarch.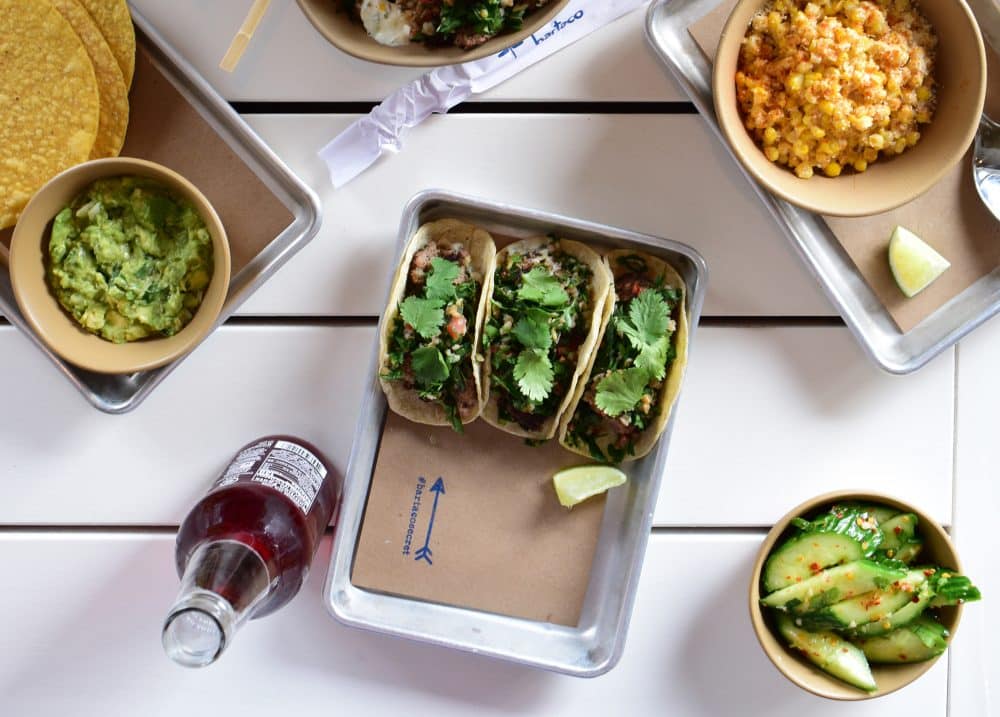 want to enjoy #bartacoathome? order the #bartacosecret spiced lamb kofta taco for take out or delivery—try it with our #bartacotacopacks (four or eight pack). our taco packs are packaged to stay fresh and are served with your choice of protein + the accompanying toppings + tortillas so everyone can build their own tacos.