at bartaco, we turn #NationalMargaritaDay into #bartacoMargaritaMarch, a five week long celebration. from February 22nd through the end of March we launch a fresh + unique margarita-inspired cocktail each week — mixing up ingredients like coconut, hibiscus, mango, chamoy, and the list goes on. each of our margarita march cocktails features Libélula tequila — our custom blend of tequila.

join us as we launch a new + unique margarita-inspired cocktail each week.
peek our lineup below to pick your dragonfly drink of choice (trust us, you can't go wrong with any one from the lineup). then stop by + enjoy these cocktails for dine-in at bartaco.
lime in the coconut: 2/22-3/1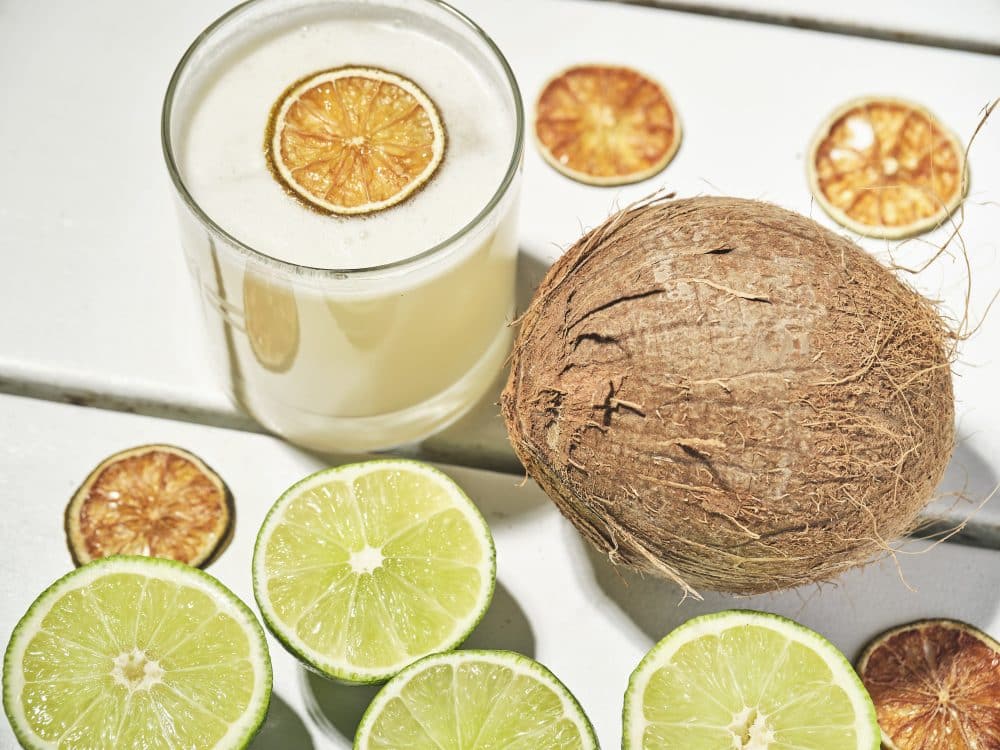 take a sip and be transported to the tropics—lime in the coconut is our bartaco take on a winter coconut margarita. we shake up equal parts fresh-squeezed lime + Libélula tequila with Liber toasted coconut syrup + Combier pamplemousse rose for a touch of bright red grapefruit to balance the rich sweetness of the coconut.
hibiscus mezcalita: 3/2-3/8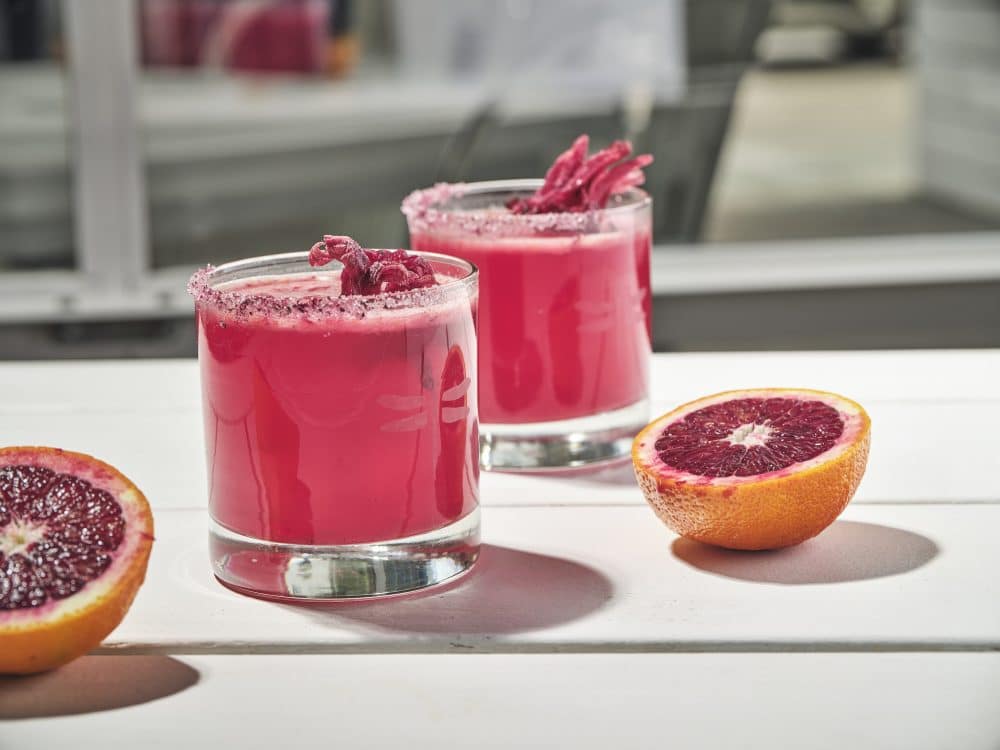 tart + citrusy with a hint of smoke, the hibiscus mezcalita is mixing up flavors of Libélula tequila, Banhez mezcal, fresh-squeezed blood oranges + limes, housemade ginger agave simple syrup, and hibiscus tea. this colorful cocktail is garnished with a candied hibiscus flower and hibiscus sugar-salted rim.
mango chamoy margarita: 3/9-3/15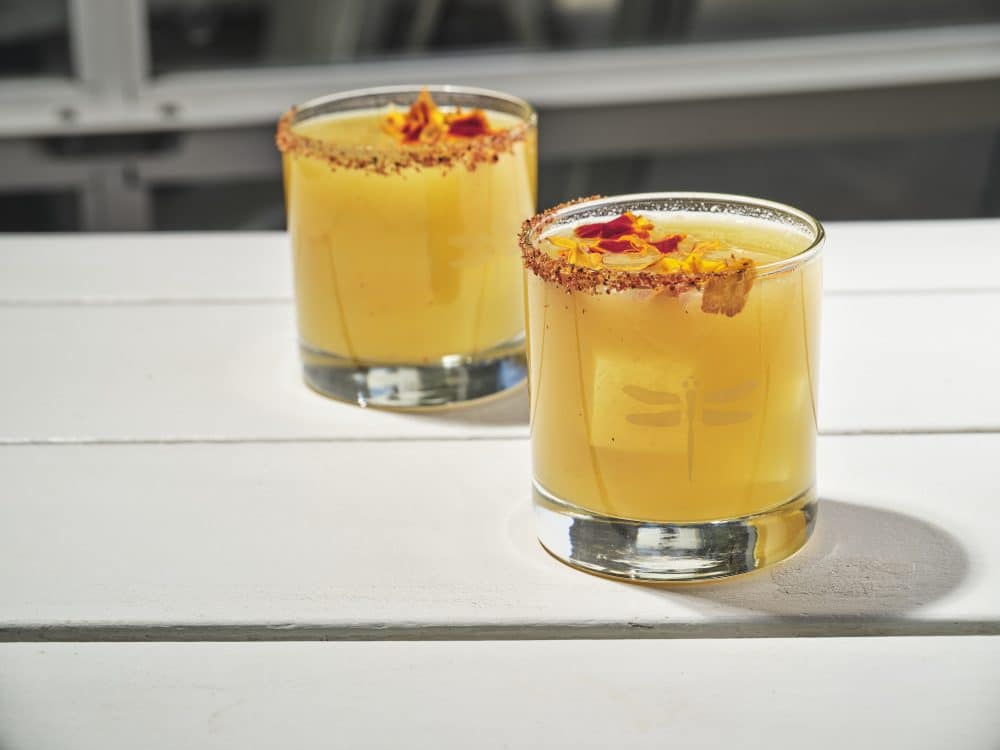 fresh + fruity with a kick, we're shaking up fresh mango juice and lime with Libélula joven tequila and Ancho Reyes chile liqueur in our mango chamoy margarita. with its standout marigold flower petals garnish, this cocktail is inspired by the Mexican markets and reminiscent of fresh mango with tajin and chamoy—perfect for a spring day.
strawberry tamarind smash: 3/16-3/22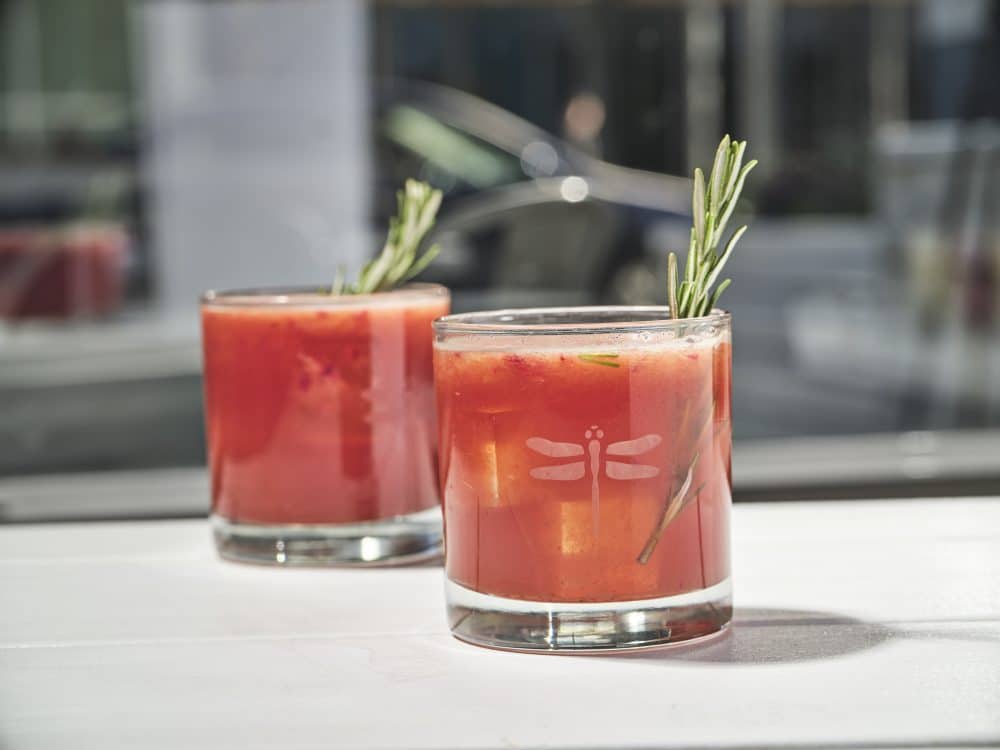 our strawberry tamarind smash is shaking up a fruity, icy, smash-inspired margarita to take us from winter into spring. fresh strawberries are muddled with rosemary and shaken up with tamarind syrup for a little tang and Banhez mezcal for a pop of smoke. Dolin blanc vermouth complements the rosemary and adds citrus notes for a tangy, berry + smoky cocktail.
pineapple express: 3/23-3/31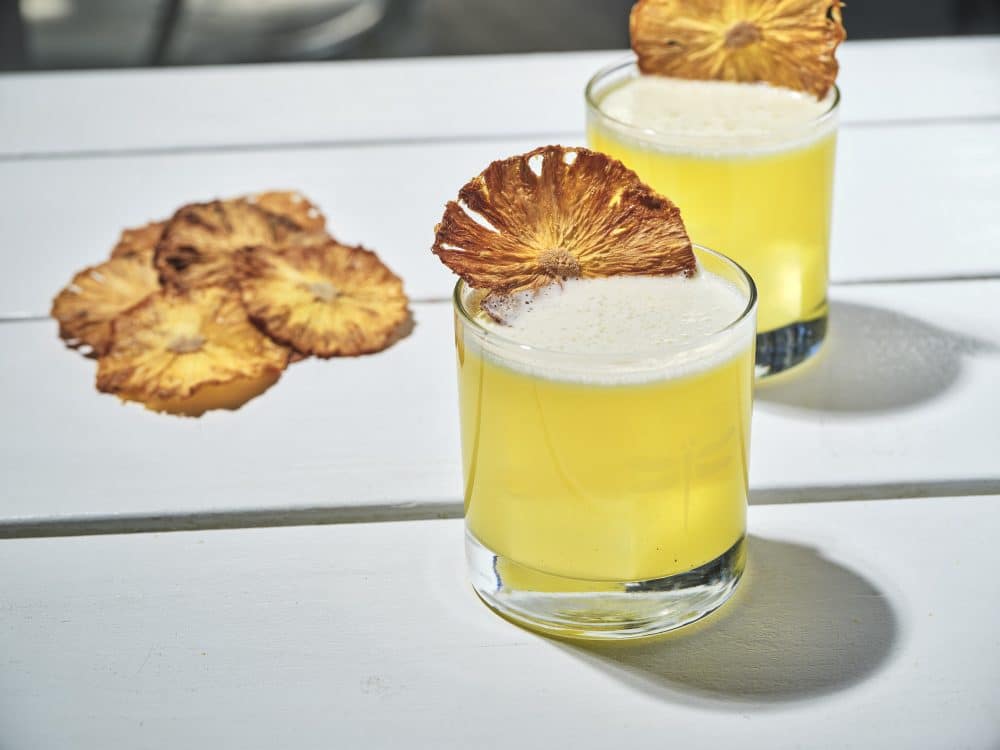 our pineapple express is meant to plant you on the beach in tropical South America. fragrant, ripe + fresh pineapple + Libélula joven tequila are blended together with a touch of herbaceous yellow Chartreuse + fresh squeezed lime. dip the pineapple chip in this beachy margarita's froth for a burst of pineapple flavor.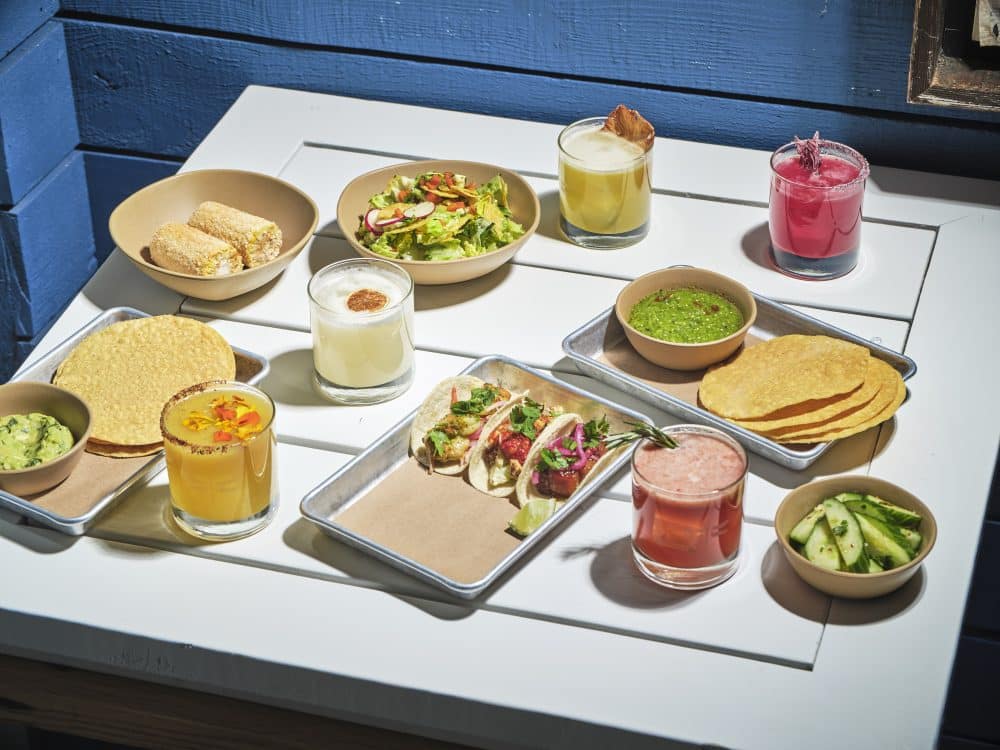 spotify playlists
we've curated the perfect playlists to pair with each unique #bartacoMargaritaMarch cocktail—just what you need for keeping those good vibes going. turn up the tunes + enjoy!
must be 21 or older with a valid ID to purchase/consume alcohol.