we're sun-kissed with that summer feeling + kicking off summer 2022, bartaco-style! in honor of the first day of summer + national music day (6/21), we're celebrating the official start to everyone's favorite season with our summer bucket list.

say yes to more beach days this summer in our new bartaco swim collection featuring two men's trunks + one women's boardshorts – each designed to go from beach to bar and beyond. we partnered with Fair Harbor to design our men's swimwear in two signature bartaco styles made from recycled plastic bottles. whether you go for the dragonfly print or blue + white stripe, these shorts will be your go-to all season long. (refresher: these sold out in just a few hours last summer!)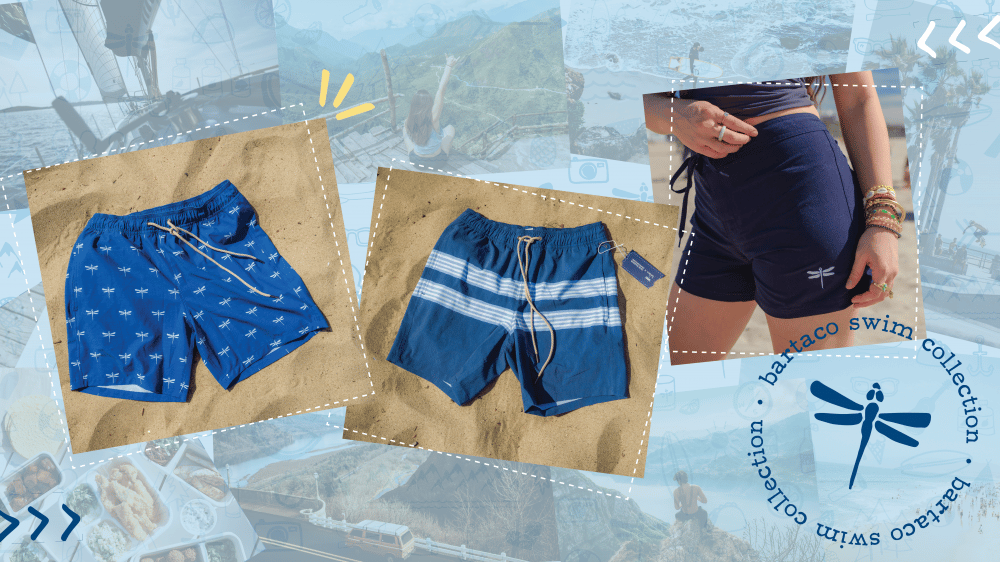 our new women's boardshorts are a summer staple—designed to be worn in or out of the water, after a visit to the beach or the pool. featuring classic bartaco navy + an embroidered detail of bartaco's signature dragonfly, these shorts capture our quintessential coastal vibe and are perfect for an active, outdoor lifestyle.
we've got a new playlist for the first day of summer + national music day that's the perfect vibe for cruising with the windows rolled down on a sunny day. tune in to our "that summer feeling" playlist at bartaco.com/music – shuffle, play + repeat!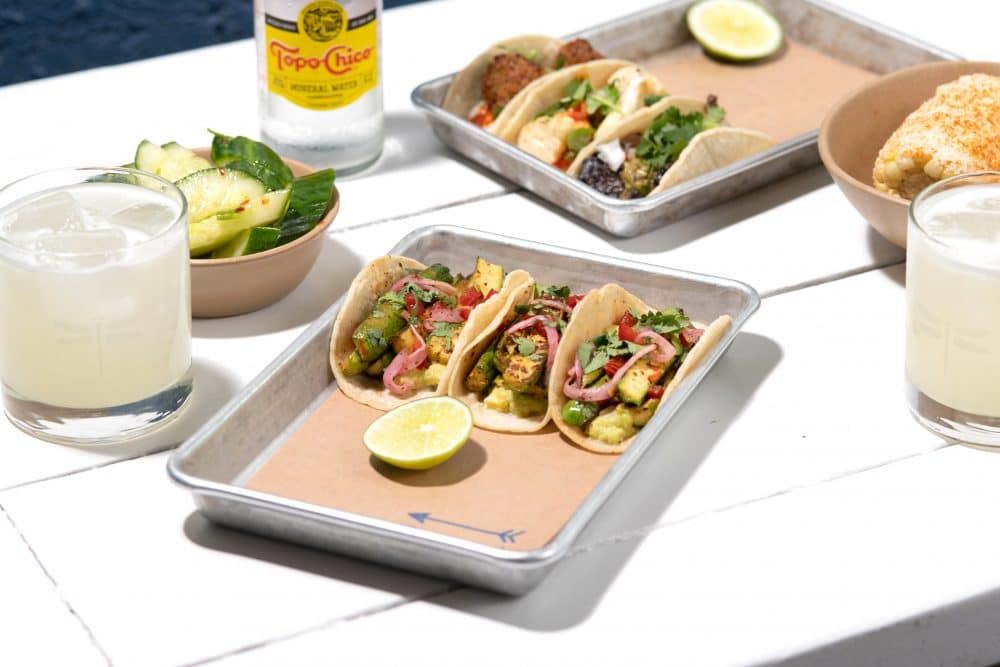 and just in time for the season, we're letting summer-fresh zucchini shine in our new #bartacosecret baby zucchini taco—tender baby zucchini seasoned with tajin over a charred corn + leek puree topped with a tart + spicy mix of pickled onions and cherry peppers. head to bartaco to enjoy the new #bartacosecret taco while soaking up the sun on our patio.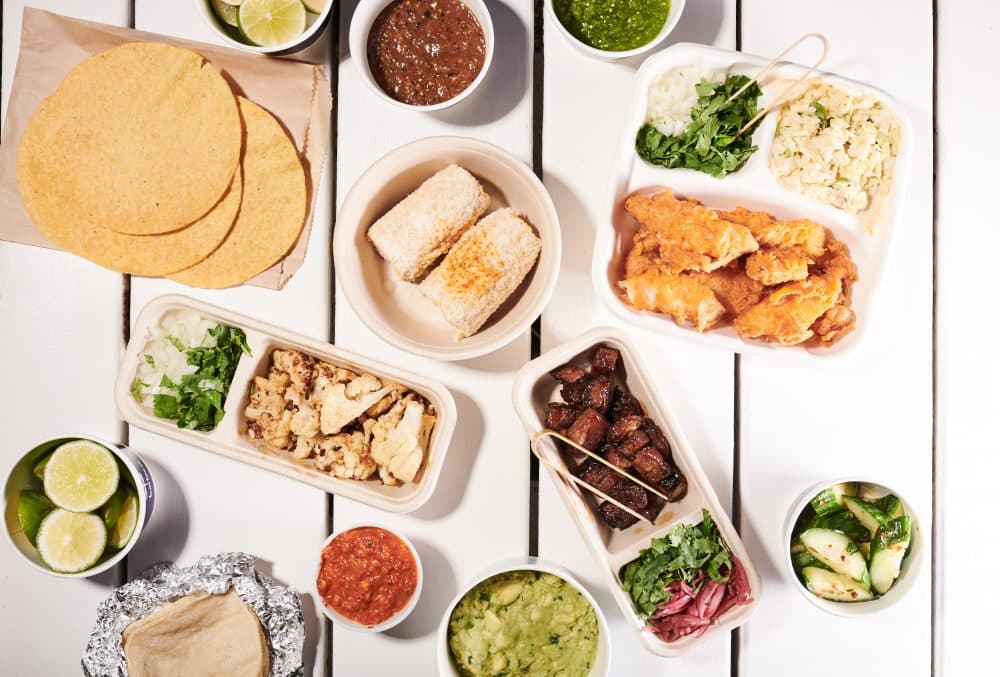 want to enjoy bartaco on the go? our #bartacotacopacks are a sunny day go-to for poolside hangs, backyard picnics, boat lunches, and afternoon trips to the beach. our taco packs are built for traveling (no soggy tacos allowed!)—whether you're picking up your order at bartaco or getting bartaco delivered—and are served with your choice of protein + the accompanying toppings + tortillas so everyone can build their own tacos. order up a variety of your favorite taco flavors, add some not tacos + desserts and enjoy #bartacoathome (or wherever your summer plans take you!).
cheers to summer memories!