taco'bout the perfect keepsake for our tiny taco fans—our new #bartacolunchbox was made with #bartacokids in mind. kids (and parents!) love the #bartacolife design and each lunch box comes with a custom bartaco mini coloring book + crayons to keep your tiny taco tester entertained.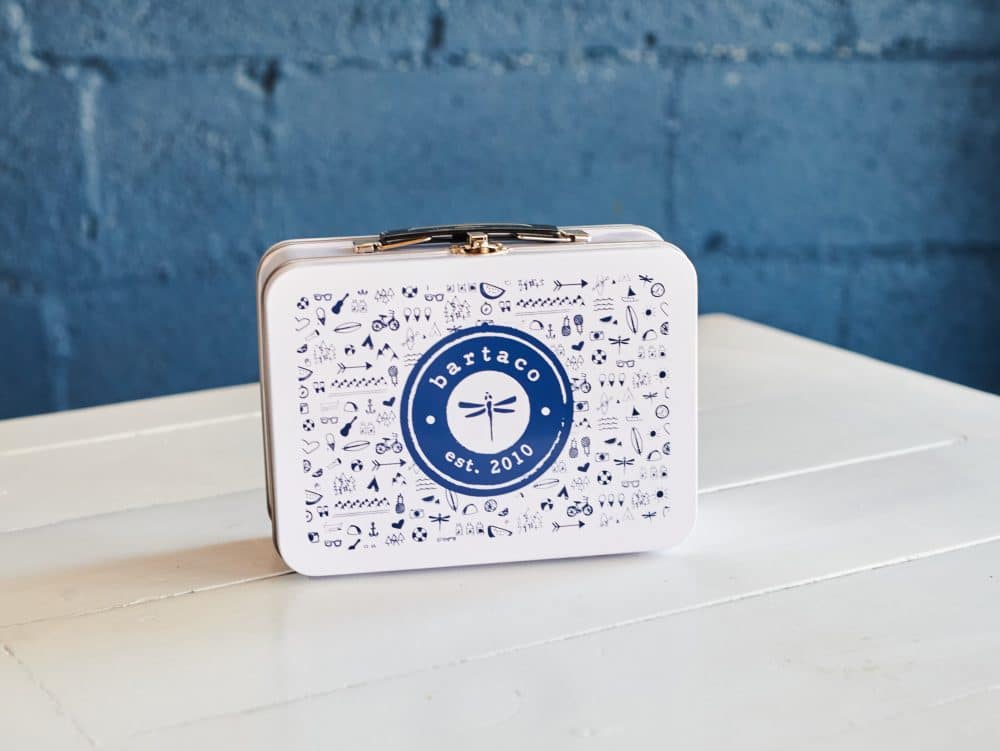 with summer right around the corner, we wanted to create something fun + unique for your little ones. lunch breaks are way too special for a boring lunch box after all! order it individually, or with a kids tray included (one taco of choice, cheese quesadilla and chips + kid's guacamole).
let your kiddo get creative + bring their bartaco coloring book to life, then share their artwork on social media with #mybartacoart.
order take out + delivery online now. and be sure to check out our #bartacolife merch (glassware, hats, hot sauces + more) online here.