Cinco de Mayo is bartaco's unofficial kickoff to summer — it's a time to celebrate warm weather, adventures with friends, afternoons on the patio, and most importantly, bold flavors. we're big believers in bold flavors — from our scratch-made tacos to fresh juiced-to-order cocktails. our food draws inspiration from all over the world, all rooted in fresh, high-quality ingredients and bright flavors.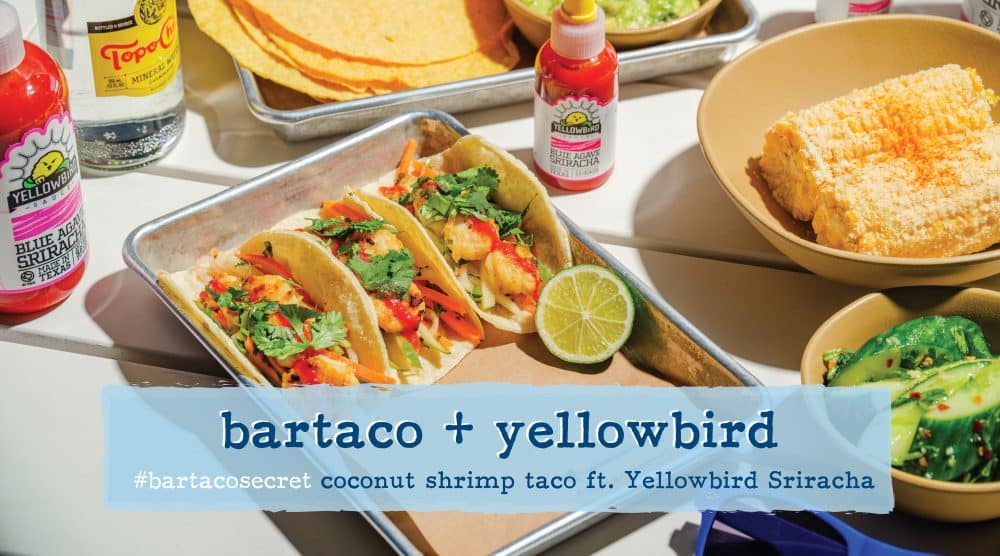 when planning for our annual Cinco celebration, we knew we needed to go big + bold—that's why we partnered with Yellowbird, a Texas-based fiery flavor maker focused on hot sauce since 2012. we put bartaco's culinary masterminds + Yellowbird's heat seekers to work and crafted the perfect flavor-packed taco to kick off our summer. on Cinco de Mayo, we're welcoming our first-ever co-crafted #bartacosecret taco, our coconut shrimp taco ft. Yellowbird Sriracha—seared lemongrass-coconut marinated shrimp on top of a fresh + crisp green papaya salad, finished with a drizzle of spicy, garlicky + sweet Yellowbird Blue Agave Sriracha for a perfectly balanced bite.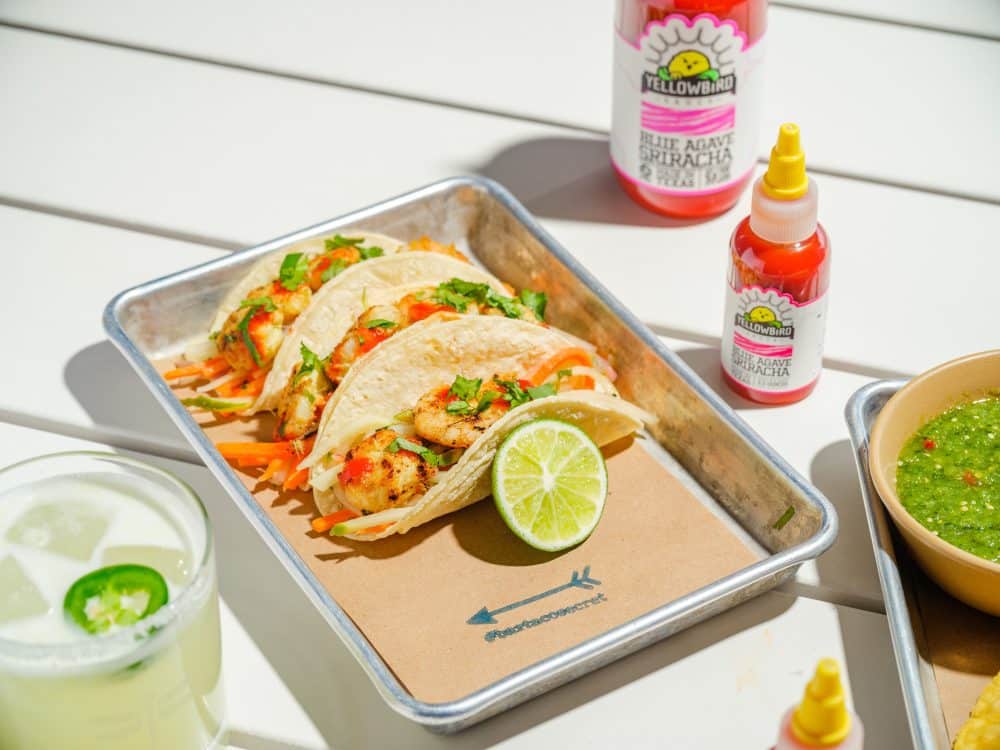 Yellowbird Blue Agave Sriracha is Yellowbird's Texas twist on Sriracha, this fiery flavor blends organic blue agave nectar to bring the sweet, while ripe, red jalapeños bring the heat, followed by a spicy garlic tingle. the bartaco x Yellowbird collaboration is a perfect recipe that pairs incredibly with our freshly-squeezed margaritas—inspired by both of our brand's dedication to serving up fresh + great quality bold flavors while thrilling our guests with a little bit of heat.
come hang on the patio at bartaco + enjoy your first bite of summer with the new #bartacosecret coconut shrimp taco ft. Yellowbird Sriracha taco. this #bartacosecret taco is available from 5/5 through 6/14 for dine-in, take out + delivery.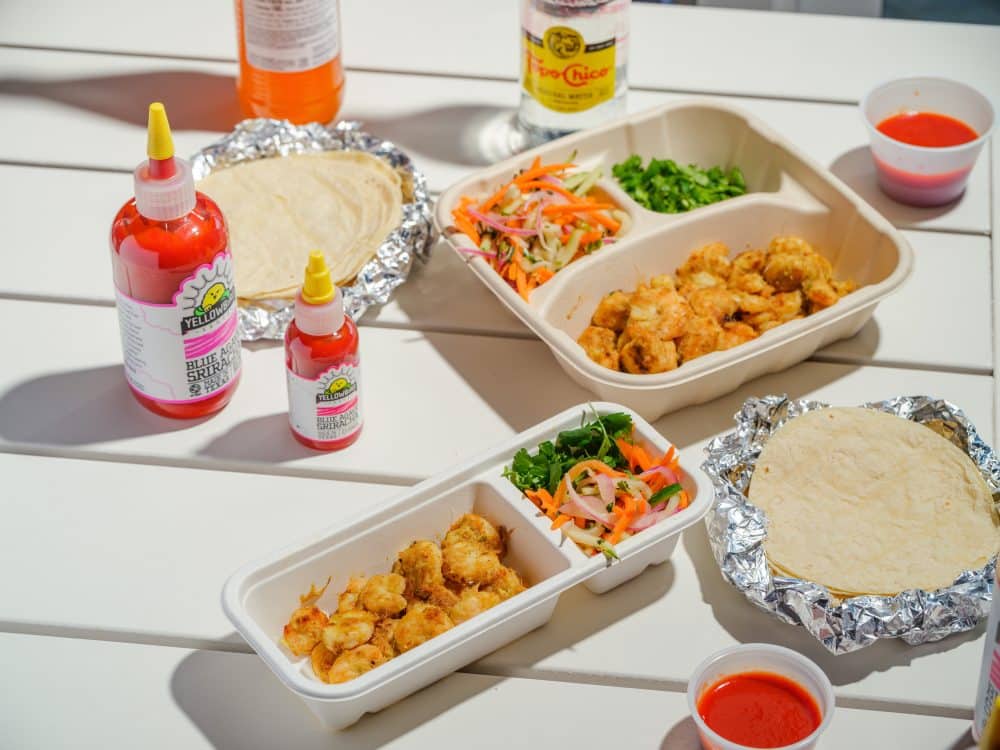 want to enjoy #bartacoathome + order the #bartacosecret for take out or delivery? try it with our #bartacotacopacks (four or eight pack). our taco packs are packaged to stay fresh and are served with your choice of protein + the accompanying toppings + tortillas so everyone can build their own tacos—perfect for taco nights at home and easy outdoor picnics.