Fair Harbor beachwear was born out of deep care for our waterways and a desire to preserve the magic of the shoreline for future generations. That's why Fair Harbor makes all of their signature beachwear from upcycled plastic bottles, for versatile comfort that considers the ocean—designed for the beach and beyond. Fair Harbor is inspired by the endless freedom of summer and formed a deep appreciation for the water and the bounty of the sea—which makes our collaboration a no-brainer.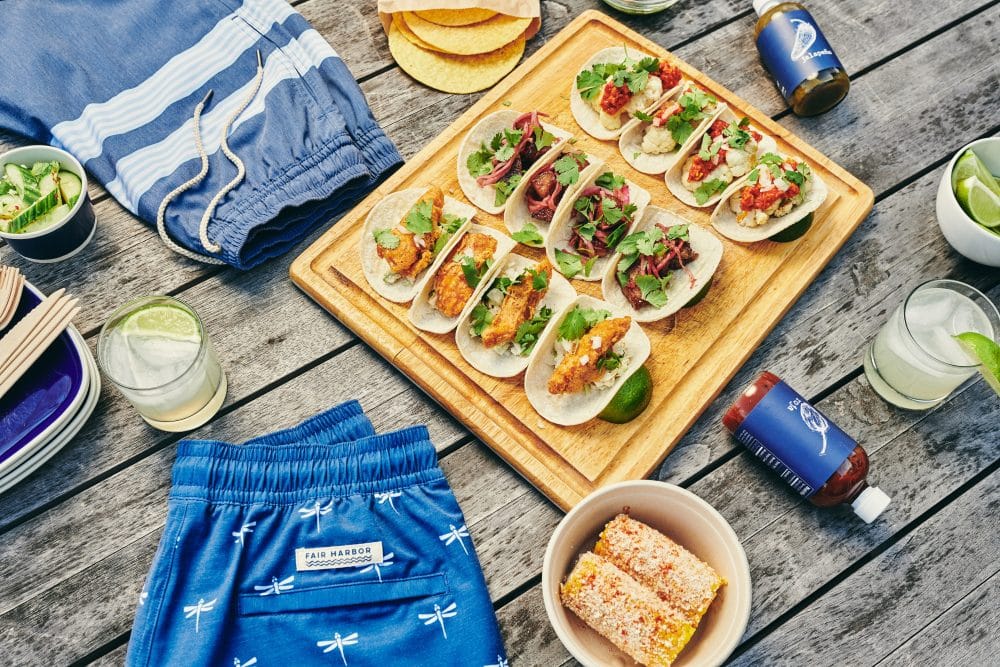 The bartaco + Fair Harbor collaboration is inspired by our coastal vibes and relaxed environment, and Fair Harbor's motto of living for today + enjoying every moment in your favorite places. bartaco evokes a visit to a stylish beach resort and creates an unforgettable experience. Fair Harbor's beachwear is perfect for an active, outdoor lifestyle and transitioning from beach to bar. We created these shorts to capture that same comfortable feeling—click here to shop now.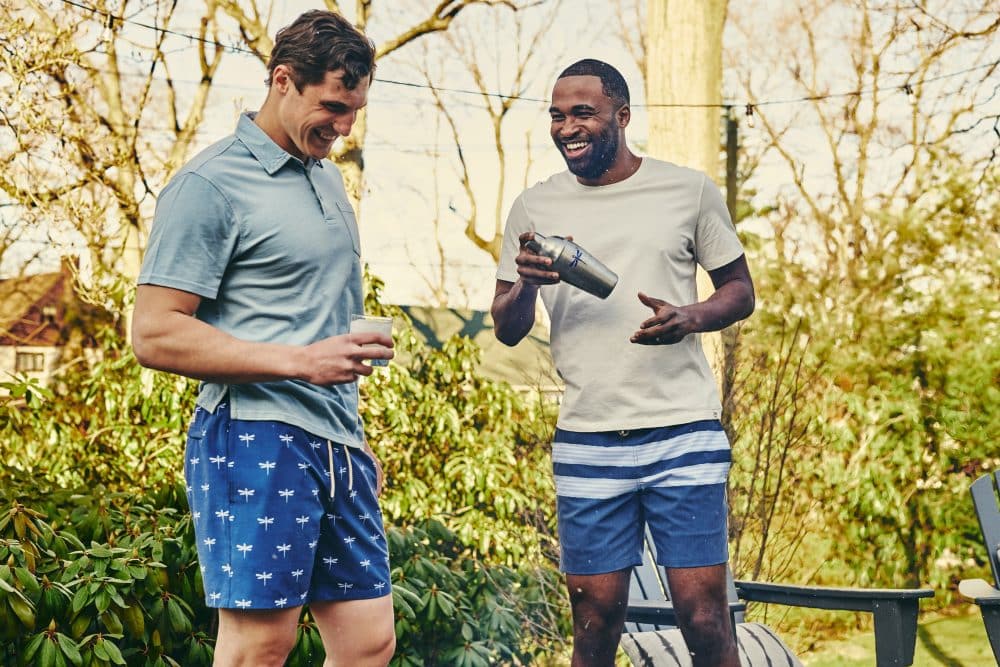 "Everything we do is inspired by our childhood summers spent on the beach, swimming all day and making tacos with grilled snapper from our morning fishing trips," said Fair Harbor founders Jake and Caroline Danehy. "That's why our collaboration with bartaco has been a natural fit from the start. Both of our brands evolved from a love of the ocean and appreciation for what makes the coastal lifestyle so great."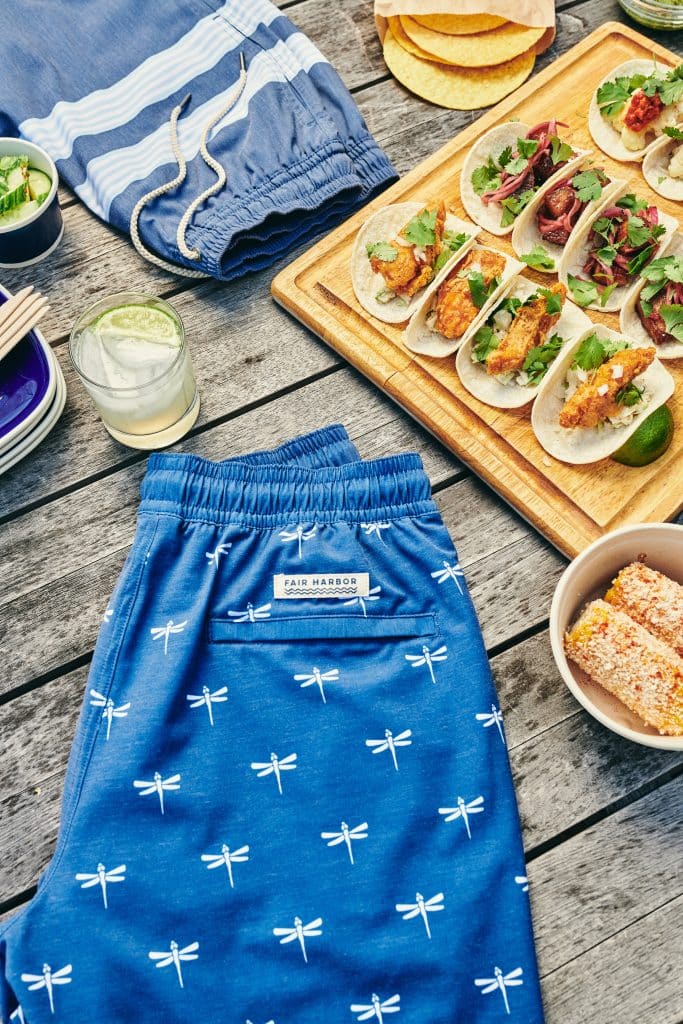 Head over to Fair Harbor's website here to shop this capsule collection, then head on over to bartaco for dinner. Plus, we're kicking off summer together with the bartaco + Fair Harbor Spotify playlist—it's full of laid-back, feel-good summer vibes that'll transport you to a sunny day spent at your favorite water spot rocking your Fair Harbor beachwear.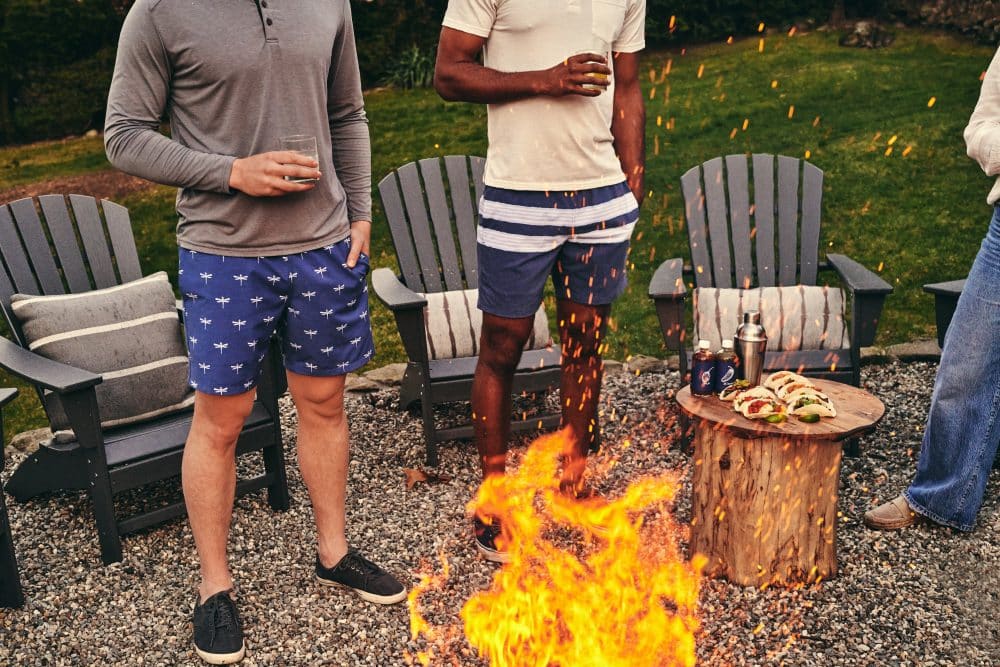 Craving bartaco? Stop by + join us for dine-in or order take out + delivery online now. And be sure to check out our #bartacolife merch (glassware, hats, hot sauces + more) online here.
for more info about dine-in, visit bartaco.com/dinein