we've made some awesome memories with our Atlanta fans over the past few years and can't wait to make even more at our newest location! bartaco Vinings has officially landed (to say we're pumped is an understatement).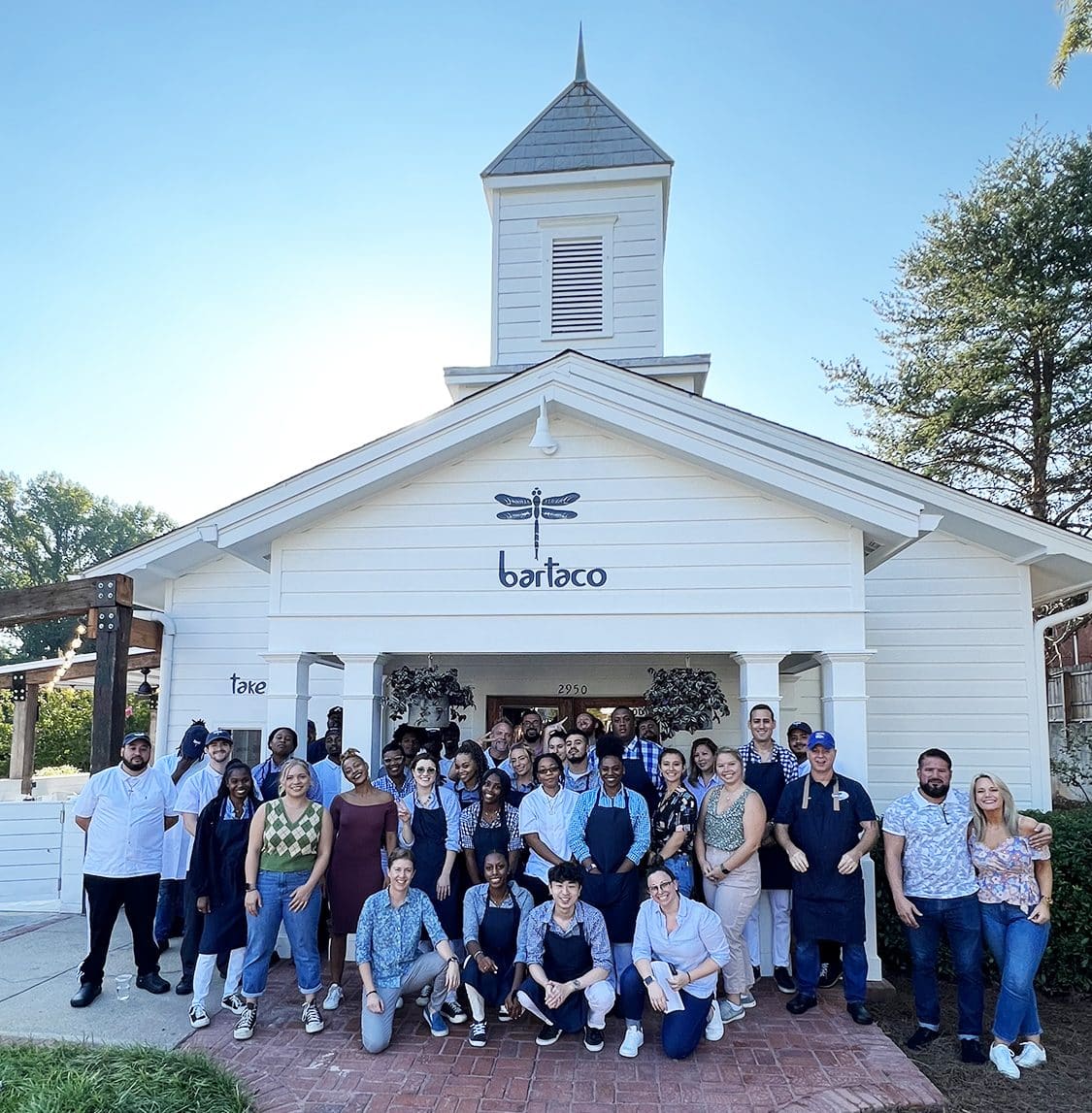 "we are overjoyed to officially be a part of the Vinings community. this opening is especially exciting for me as Vinings is where I grew up, and I am honored to be able to serve the community that served me for so many years. we can't wait to welcome new and loyal guests into our newest Atlanta location, and look forward to throwing a great party daily with fantastic food and fresh cocktails in our relaxing coastal escape right here in Vinings." – Scott Lawton, Co-Founder and CEO of bartaco
bartaco Vinings has a unique vibe and history as it's situated in an old church + features a breezy, beachy interior characterized by our classic blue and white walls, an exposed wood rafter ceiling, refinished oak wood floors and reclaimed oak and Douglas Fir furniture, all set amidst custom stained glass windows with our signature dragonfly and logo. as a nod to bartaco's co-founders, the restaurant also includes pictures of Scott Lawton with some friends from Vinings, as well as original artwork by Sasa Mahr-Batuz, who co-founded bartaco with Scott.
"one of my favorite things about the Vinings neighborhood is that there is such a sense of community considering the history of Vinings. Vinings Jubilee has such a variety of places to visit within walking distance from the restaurant like fashion boutiques, other restaurant concepts, and specialty stores. Vinings, being where Scott Lawton grew up makes it an extra special location." – Ashley Piña, bartaco Regional Director – Atlanta market
at bartaco, our aim is to create an escape for our guests through food, music, decor, and even artwork. whether you're grabbing lunch, having cocktails at the bar, or joining us for dinner, we create a vibe where you can leave the real world behind, be present and connect with family, coworkers, and friends.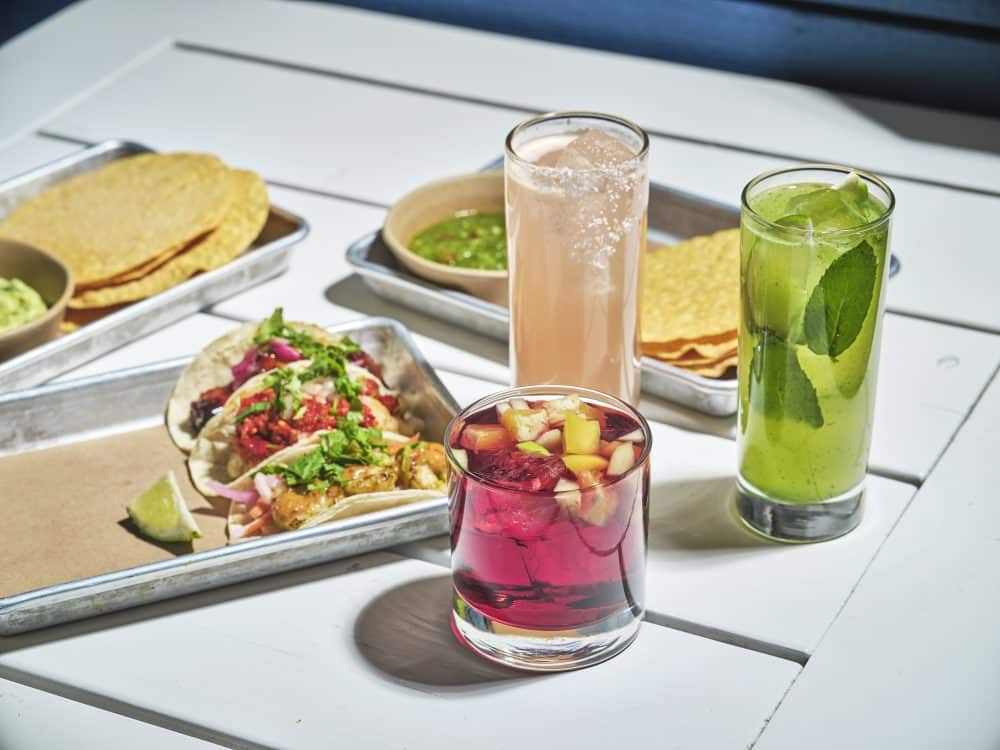 while staying true to the local aesthetic, bartaco aims to create a comfortable, yet energetic atmosphere through its minimalist rustic design, including reclaimed wood, hand-woven basket lights, painted tiles, and touches from local flea markets. the bar is at the center of the restaurant, and the new garage doors open up to a completely redesigned patio, where guests are welcome to lounge as they enjoy their food and beverages outdoors.
"we will be throwing the party seven days a week! great music, food, drinks, and beautiful beachy decor! we are looking forward to integrating ourselves in the community and creating great partnerships with the locals. see you soon!" – Ashley Piña, bartaco Regional Director – Atlanta market
we're open for dine-in and take out daily and we hope to see you soon. (p.s. our hours + availability will vary the first few weeks of opening – we'll be open for dinner to start then introduce lunch shortly after. stay tuned for updates!)