bartaco Wynwood is officially open + we are thrilled to be on NW 25th St and look forward to connecting with our local guests.
"bartaco Wynwood's opening has been a long time coming! when visiting, you can expect an experience unlike anything else in the Wynwood neighborhood. we're going to throw the best party around day in and day out! the Wynwood neighborhood is incredible–so unique with a life of its own. the streets are alive at all times of the day. it overflows with creativity and lures people from all over to take in its beauty–and I can't wait to infuse this neighborhood with bartaco's energy and love of bold flavors." – Brandon O'Donnell, GM at bartaco Wynwood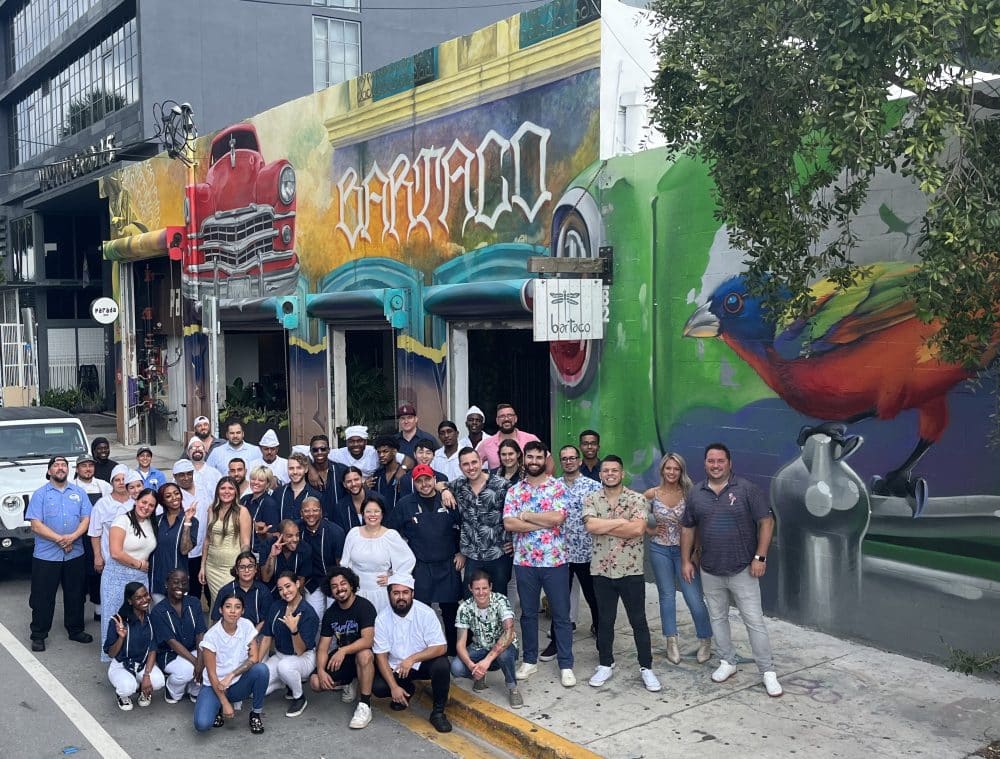 "we have such a unique team that is really excited about bringing the bartaco party to life in Wynwood! some are Miami natives, while others have moved here from different parts of the country." – Brandon O'Donnell, GM at bartaco Wynwood
if you haven't already heard of bartaco, we're a taco restaurant serving up bold flavors (influenced from around the world) + hand-held foods delivered on metal trays, beer out of a bottle, and freshly juiced-to-order cocktails + drinks in a relaxed environment. from our signature guac + salsa + chips to a variety of scratch-made tacos [for meat lovers + veggie lovers alike], to flavorful not tacos, plus kids' meals and desserts, our menu is full of bold flavors everyone will love.
our rustic design complements the spirited bold and bright flavors of our eclectic menu. the stylish ambience, cocktails, and freshly prepared tacos, and "not tacos" create an unforgettable experience.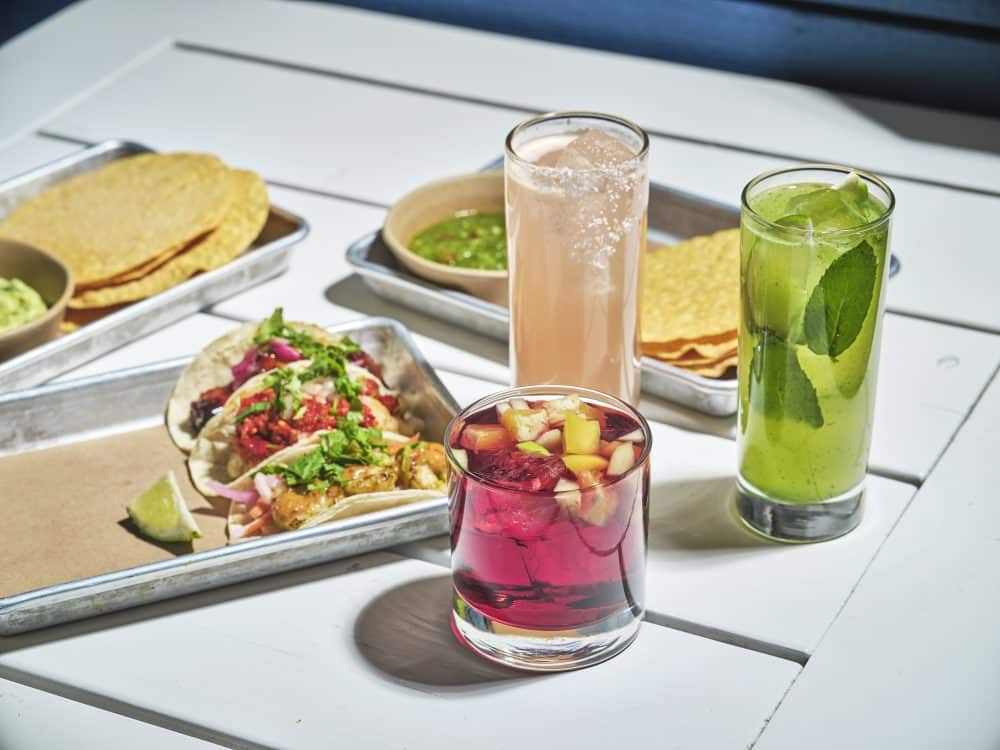 at bartaco, our aim is to create an escape for our guests through food, music, decor, and even artwork. whether you're grabbing lunch, having cocktails at the bar, or joining us for dinner, we create a vibe where you can leave the real world behind, be present and connect with family, coworkers, and friends.
"our Wynwood location is so unique and unlike anything else we've done before. so many elements in the restaurant tell a story that is unique to the Wynwood location, from the murals to the artwork, to what the bartop is made out of (make sure to inquire about it–it's an awesome story!)." – Brandon O'Donnell, GM at bartaco Wynwood
"my menu recommendations for first-time guests are our glazed pork belly taco and duck taco–so much time and love goes into curing both those items in-house and then cooking them slowly overnight. the sauces for each of those just pull each taco together…need I say more? my mouth is watering just thinking about those tacos!" – Brandon O'Donnell, GM at bartaco Wynwood
we're open for dine-in, take out, and delivery daily and we hope to see you soon. (p.s. our hours + availability will vary the first few weeks of opening – we'll be open for dinner to start then introduce lunch shortly after. stay tuned for updates!)