bartaco <3s art! our wynwood location opened this summer and we're so excited for our first art basel. here's how we're celebrating:
bartaco is partnering with ernesto maranje, cuban-american muralist, and the motivational edge for a live art activation on our patio. (fun fact: ernesto painted the incredible mural you see as you enter bartaco wynwood!)
ernesto specializes in street art, murals, and canvas work. his work explores flora and fauna, biological evolution, and plant and animal relationships.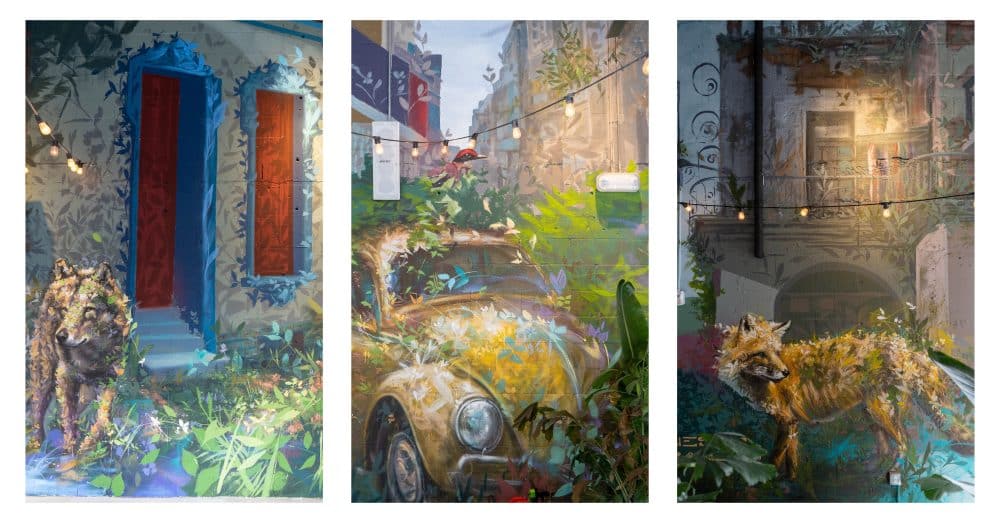 over two days (12/1-12/2), ernesto will be painting large canvases in real time that will be cut into unique + individual pieces – selling for $100 each. the completed canvases will be cut into 12"x12" pieces during the canvas cutting ceremony on 12/3. purchasers can attend the ceremony to see the unveiling of the art + pick up their piece.
all proceeds from the art sales will be donated to the motivational edge, a youth development organization in the miami area that leverages culturally relevant arts and other platforms to engage, educate and empower young lives.
schedule:
thursday + friday evening 12/1 + 12/2 from 5pm – 9pm:
live mural painting + raffle ticket sales on bartaco patio
saturday evening 12/3 from 5pm – 9pm:
canvas cutting ceremony + art pick-up
we're inviting you to stop by to satisfy those taco + tequila cravings while watching the art come to life live from our patio. see you there!
learn more about ernesto maranje
learn more about the motivational edge