#bartacolife fans know it's not summer without the #bartacosecret lobster taco. now that summer is in full swing, we're excited for the return of the fan-favorite #bartacosecret lobster taco!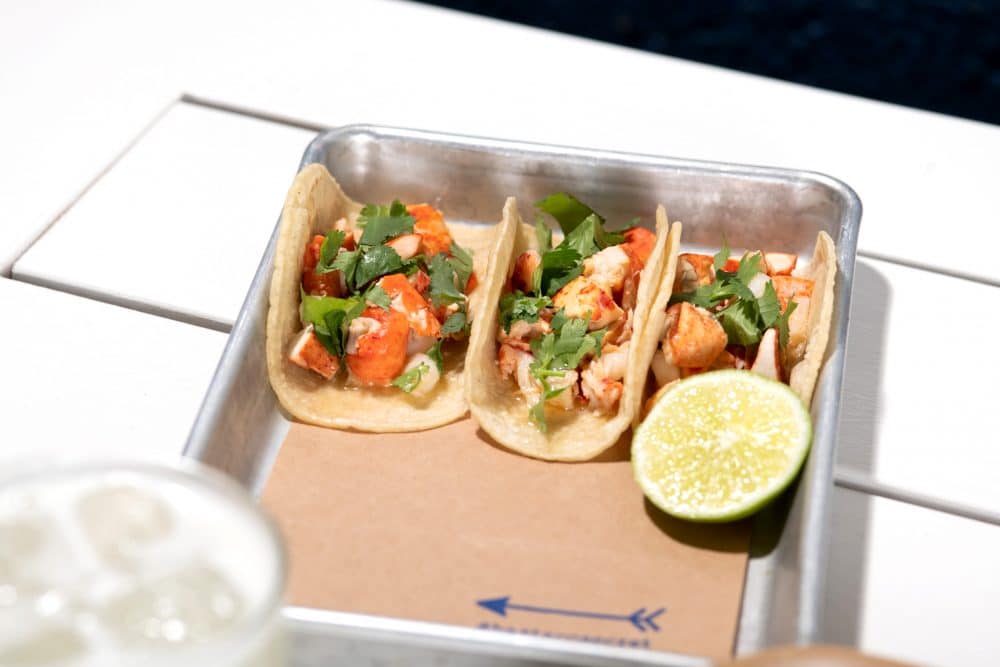 our summer staple #bartacosecret is full of fresh + coastal flavors that transport your tastebuds to sunny days spent by the beach. celebrate summer with the #bartacosecret lobster taco – fresh lobster meat poached with warm lemon brown butter + served with nutty + sweet hominy and garnished with cilantro.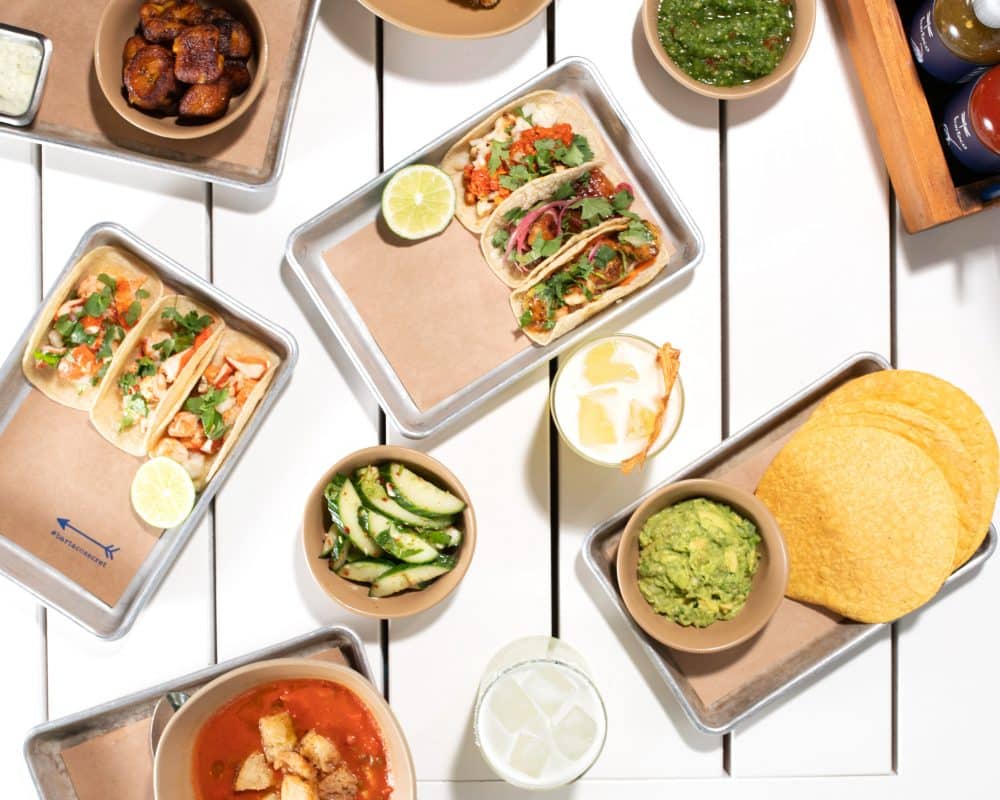 join us for dine-in + enjoy the #bartacosecret lobster taco while soaking up the sun on our patio with your favorite not tacos + freshly-squeezed cocktails. or order the #bartacosecret lobster taco for take out or delivery – try it with our #bartacotacopacks (four or eight pack) and build your own lobster tacos at home (perfect for picnics on the beach or by the pool, and backyard hangs). this #bartacosecret taco is available through Labor Day.
looking for other ways to soak up summer, bartaco-style? add some bartaco vibes to your summer wardrobe with the bartaco swim collection—featuring two men's trunks + one women's boardshorts—each designed to go from beach to bar and beyond + perfect for an active, outdoor lifestyle.
for the men's trunks, we partnered with Fair Harbor, a local to the northeast apparel brand, with an entirely sustainable swim collection crafted from upcycled plastic bottles – a process rooted in Fair Harbor's deep love for the waterways. our new women's boardshorts are a summer staple—designed to be worn in or out of the water, after a visit to the beach or the pool.
here's to summer!