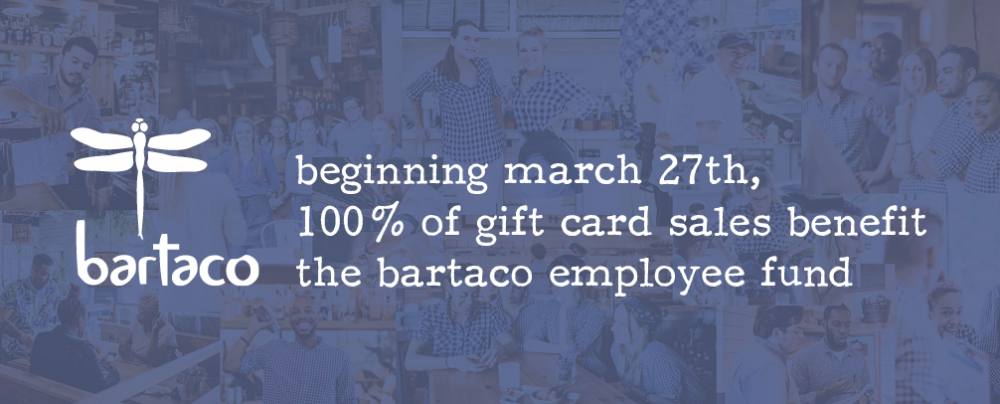 We miss the noisy bar, the sounds of laughing, the cocktail shakers beating like a drum, the birthdays/celebrations/just becauses, and most of all, we miss seeing you. It's not the tacos, it's not the spirited drinks, it's the connections. It's the conversations we have while we're shaking up margaritas and the fact that we know exactly what you'll be ordering. bartaco is nothing without the relationships and experiences we love creating.
Our team members — the heart of our restaurants — have had their daily lives changed in a profound way over the last week. While we are extending support and providing resources to our employees, we humbly ask for our community's help. Beginning Friday, March 27th, we are donating 100% of our gift card sales to a bartaco employee fund.
We hope the gift card leads you to a meal that brightens up your day, while also giving back to our team members in need. Gift cards are available at bartaco.com/giftcards and can be purchased in just a few clicks.
We can't wait to be reunited with you soon, and get back to the #bartacolife we know and love.