at bartaco, celebrating our favorite cocktail just comes naturally, that's why we've turned National Margarita Day into #bartacoMargaritaMarch—a five week celebration full of fresh + exciting margarita remixes.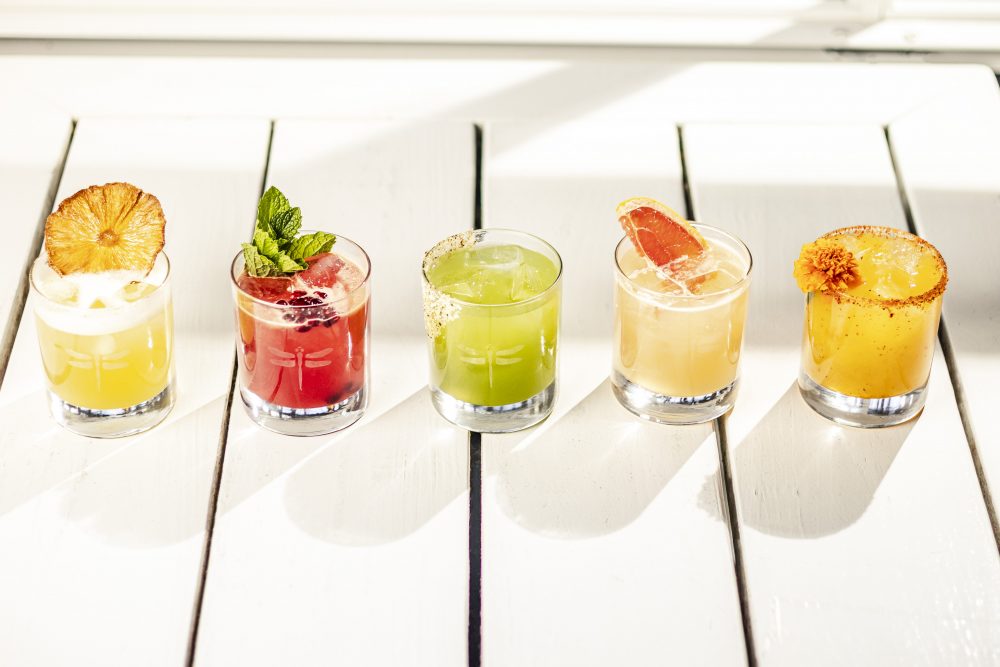 join us as we launch a new + unique margarita-inspired cocktail each week. these cocktails are inspired by some of our favorite getaways + are sure to give you that just-got-back-from-somewhere-sunny feeling.
stop by + enjoy these cocktails for dine-in at bartaco. plus, this year, we're shaking things up + bringing you the good vibes with #bartacoathome—each cocktail is also available to-go in our single-serving cocktail pouch.
peek our lineup below to pick your dragonfly drink of choice (trust us, you can't go wrong with any one from the lineup).
pineapple express – available 2/22-3/1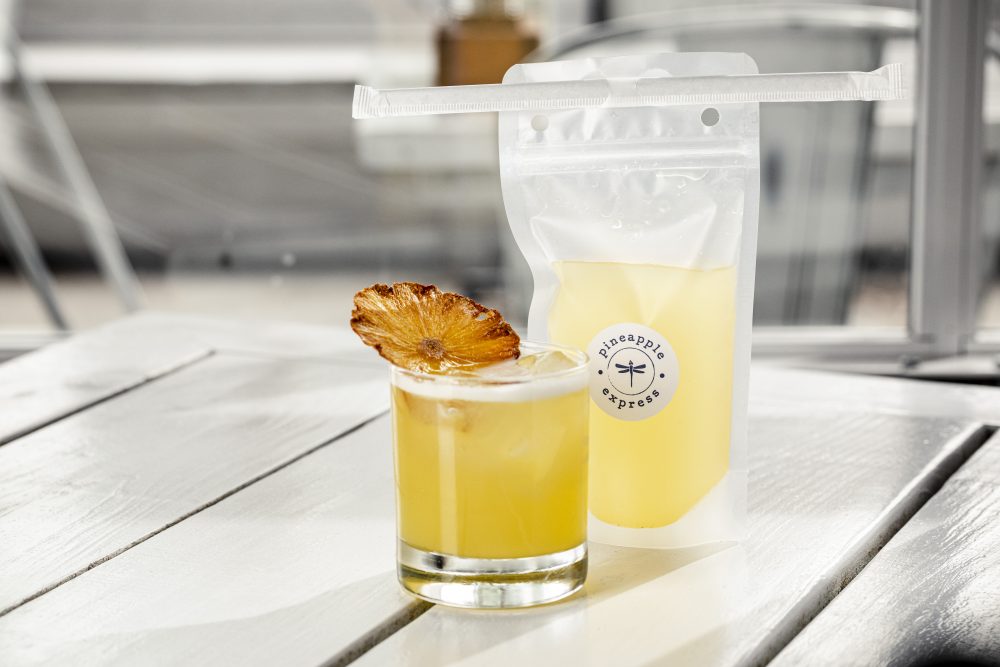 our pineapple express is meant to plant you on the beach in tropical South America. fragrant, ripe + fresh pineapple + Libélula joven tequila are blended together with a touch of herbaceous yellow Chartreuse + fresh squeezed lime. dip the pineapple chip in this beachy margarita's froth for a burst of pineapple flavor.
la granada – available 3/2-3/9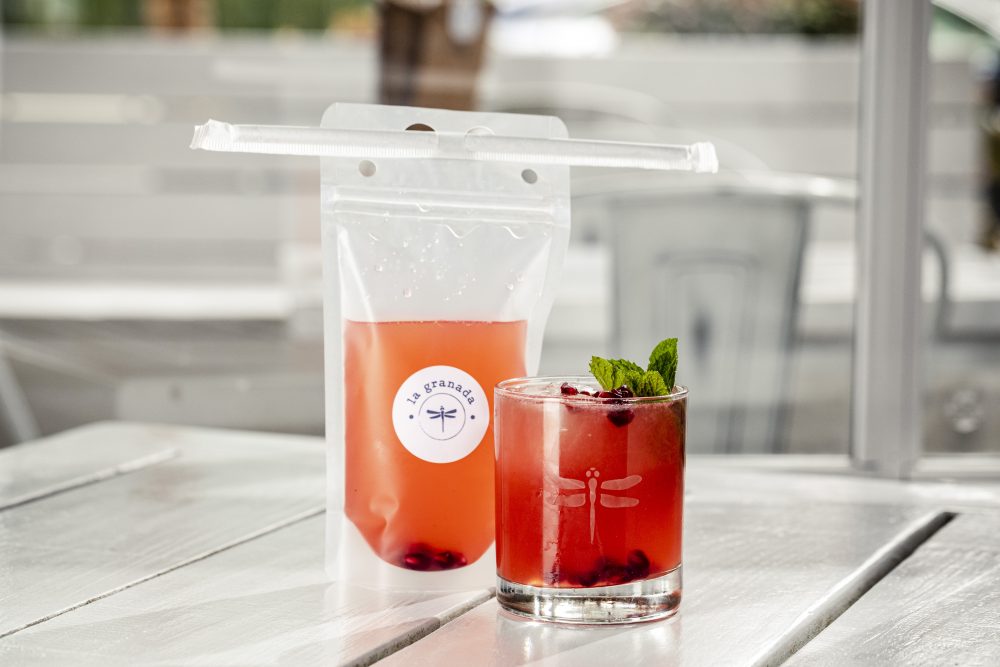 la granada envelopes the senses with Mediterranean flavors of fresh pomegranate, mint, ginger, sweet tangerine and orange blossom. bright, bold + tart pomegranate is mixed up with Libélula joven tequila and these vibrant, fresh ingredients. orange blossom adds a beautiful floral note to the margarita, reminiscent of Spanish orange blossom honey. agave stands in for the more traditional Mediterranean flavor of honey here, tying these flavors with the agave spirit in the margarita.
verde cooler – available 3/10-3/17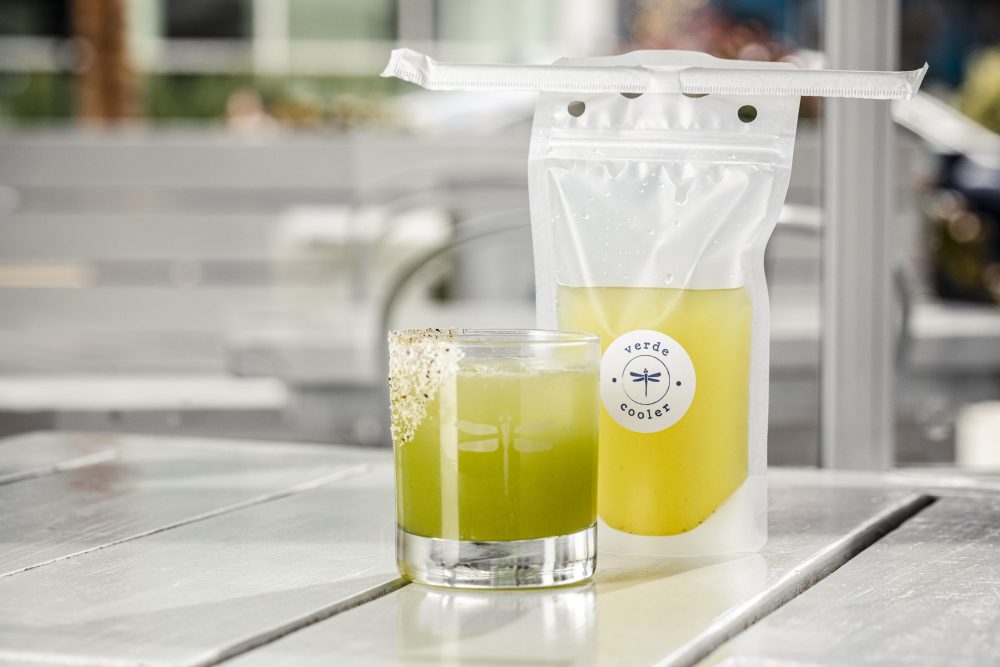 cool + refreshing, with a pop of poblano pepper—the verde cooler is our spin on a spirited green juice, shaking up flavors of Libélula joven tequila, ancho reyes verde chile liqueur, fresh-squeezed cucumber juice, lime + agave, with a spicy ancho verde chile salt rim.
ernesto en jalisco – available 3/18-3/24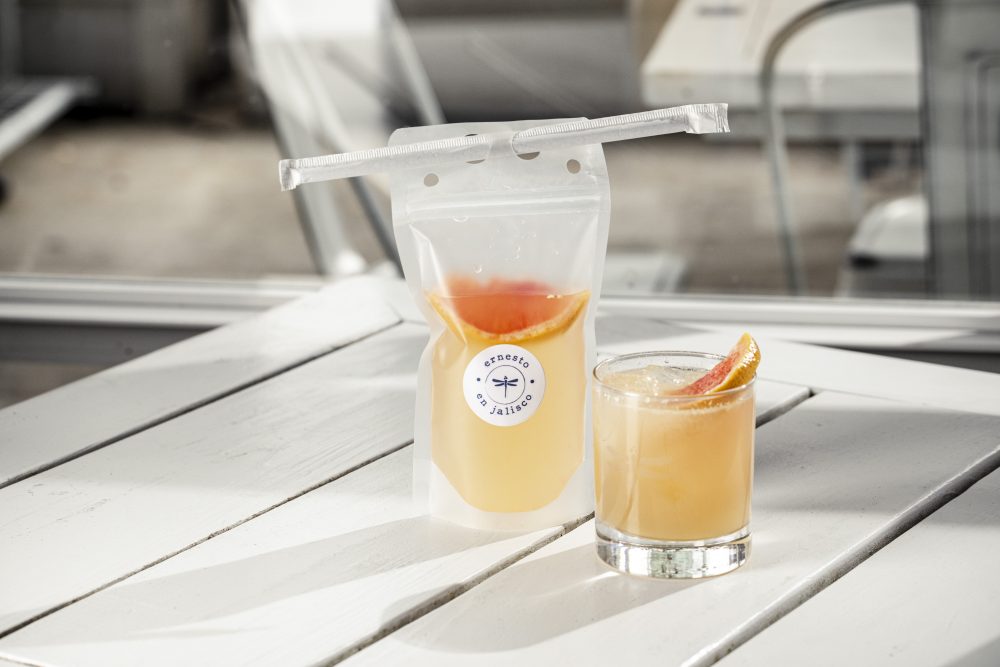 ernesto en jalisco is our play on a margarita inspired by a Hemingway Daiquiri—the most popular variation on a daiquiri—and a past #bartacoMargaritaMarch fan favorite. Luxardo maraschino distilled from marasca cherries stands in for triple sec, which gives this drink a cherry + nutty bright backbone. grapefruit cordial replaces the traditional agave in a margarita, adding a pop of sweet-and-tart ruby red grapefruit.
mango chamoy margarita – available 3/25-3/31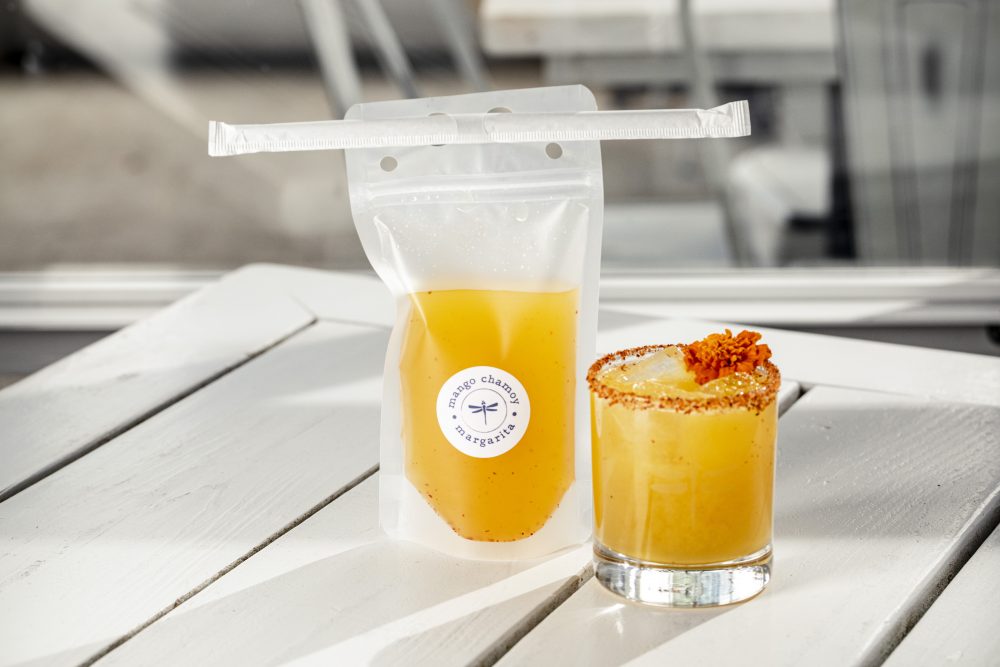 fresh + fruity with a kick, we're shaking up fresh mango juice and lime with Libélula joven tequila and Ancho Reyes chile liqueur in our mango chamoy margarita. with its standout micro marigold flower garnish, this cocktail is inspired by the Mexican markets and reminiscent of fresh mango with tajin and chamoy—perfect for a spring day.
---
planning to visit bartaco to sip + enjoy these new cocktails? learn more about dine-in at bartaco.
raising a glass at home? we've got you covered with our single-serving cocktail pouch. each #bartacoMargaritaMarch cocktail is available for take out to go with your favorite tacos, sides + desserts.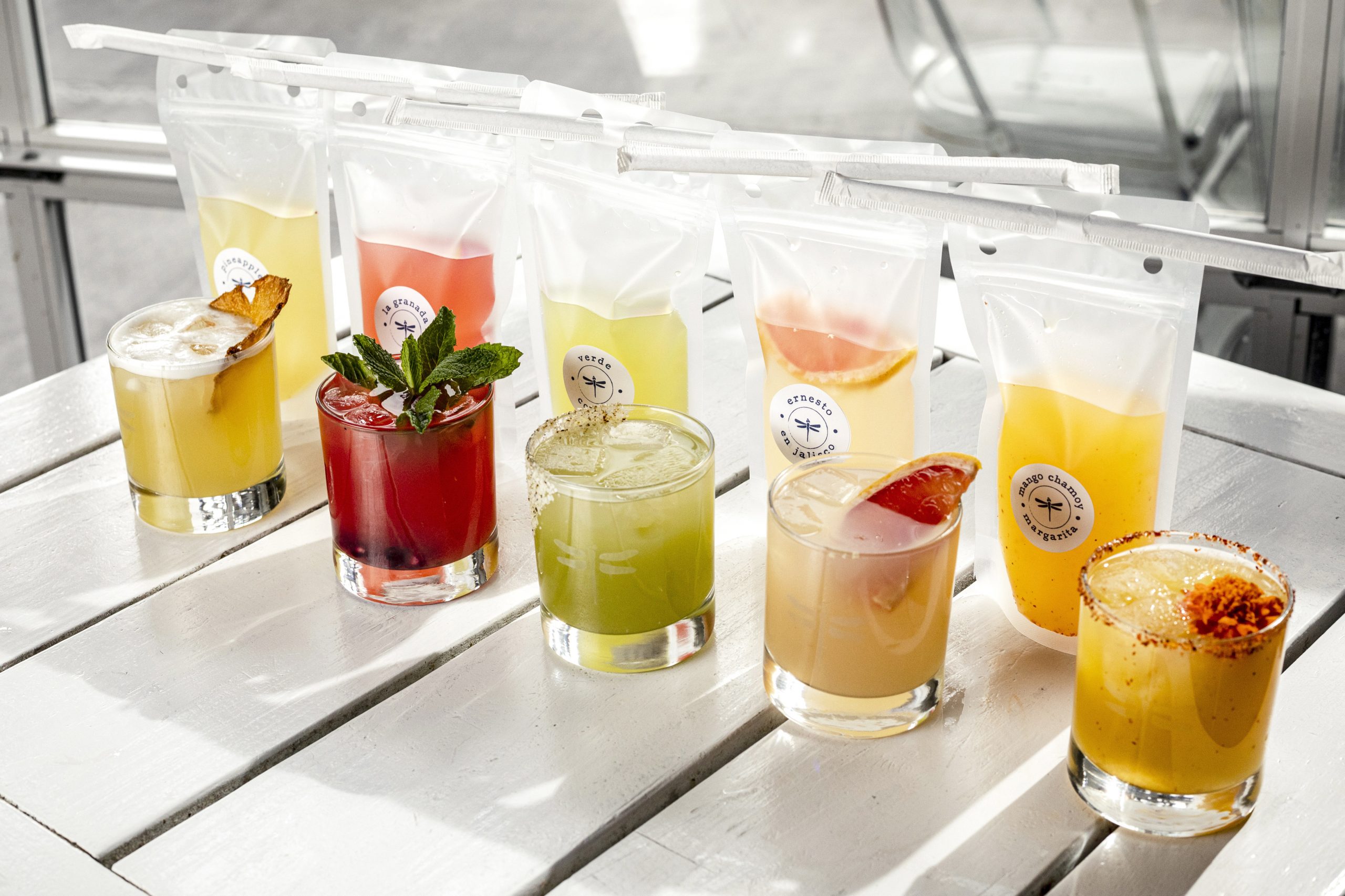 spotify playlists
we've curated the perfect playlists to pair with each unique #bartacoMargaritaMarch cocktail. each playlist will liven up your #bartacoathome experience and transport you to bartaco—it's just what you need for keeping those good vibes going. turn up the tunes + enjoy!