making lunch plans? add a little flavor to your weekday lunch routine and enjoy lunch, bartaco-style. treat yourself to a bartaco lunch tray at our bar. enjoy your choice of three tacos or one rice bowl plus chopped salad or soup for $13*.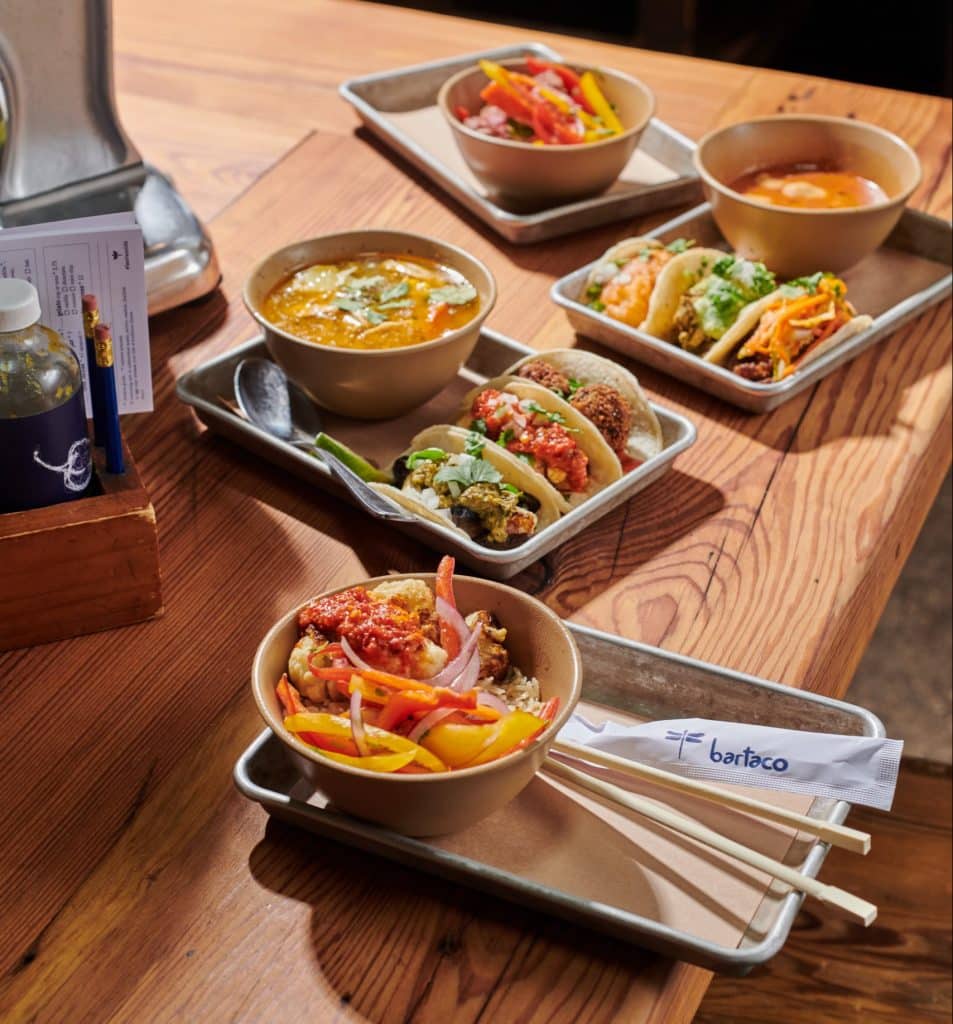 whatever you're in the mood for, we've got the flavorful lunch options your tastebuds deserve.
need lunch on the go? order your bartaco favorites for take out or delivery.
*$13 lunch tray is available at MA, NY + DC locations. $12 lunch tray is available at CO, CT, FL, GA, NC, PA, TN, VA, and WI locations.