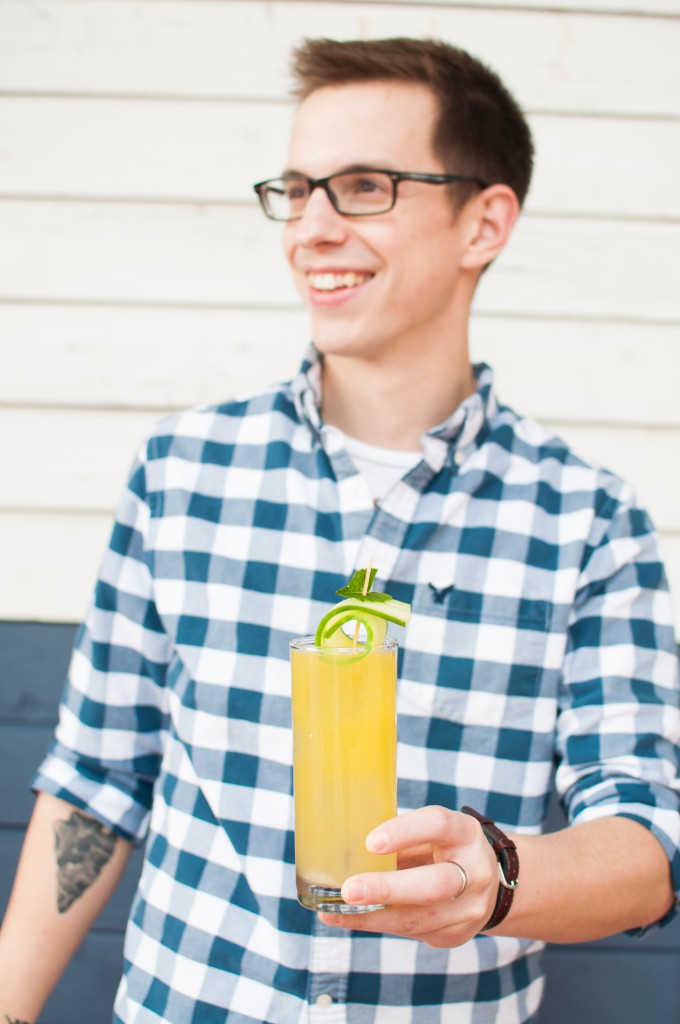 A customer favorite, the Port Chester Reviver is a refreshing, fruity drink that's perfect for sipping on hot summer days.
INGREDIENTS
• 2 spoonfulls of chopped cucumber
• 8-10 mint leaves
• ½ oz. Simple Syrup
• 1 ½ oz. Millers Gin
• 1 ½ oz. Mango nectar
• Juice of 1 lime (about 1 ounce)
• Cucumber pintxo, mint sprig
INSTRUCTIONS
In a cocktail shaker, muddle the cucumber, mint and simple syrup.
Add measured gin, mango nectar and lime juice. Fill with ice.
Shake well. Strain into ice filled highball glass.
Garnish with cucumber pintxo and mint sprig.