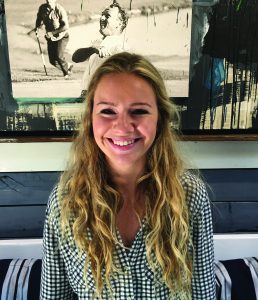 What do you love most about your job? The team I work with! Everyone is so upbeat and makes coming to work fun.
What is your favorite restaurant (other than here, of course!)? Mendocino Farms in California. Best fresh and healthy sandwiches. Their menu also changes daily.
What is your spirit food? Tacos + wings
Tell us about your hobbies. Binge watching Netflix, taking naps, and hanging out with my friends.
What's on your playlist? Everything! Country is my favorite though!
Tell us about a memorable restaurant guest experience. I had an 8 year old girls birthday party. I had to scoop 23 ice cream cones and I put a candle in every single one of them. The little girl was so happy!