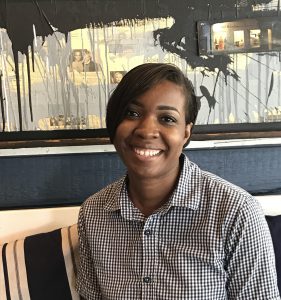 What do you love most about your job? I love being able to help out my teammates.
If you could have dinner with anyone, who would it be and why?
I would love to have dinner with Kevin Hart because I love to laugh and I know the whole time would be full of jokes.
What is your favorite restaurant (other than here, of course!)?
Cheesecake Factory
What is your spirit food? Tacos!!!! I could eat them every single day of my life.
What's on your playlist? R&B music from the late 1990's and early 2000's.
Share two fun facts about yourself! I love to make people laugh. And my favorite thing to do is put together puzzles.